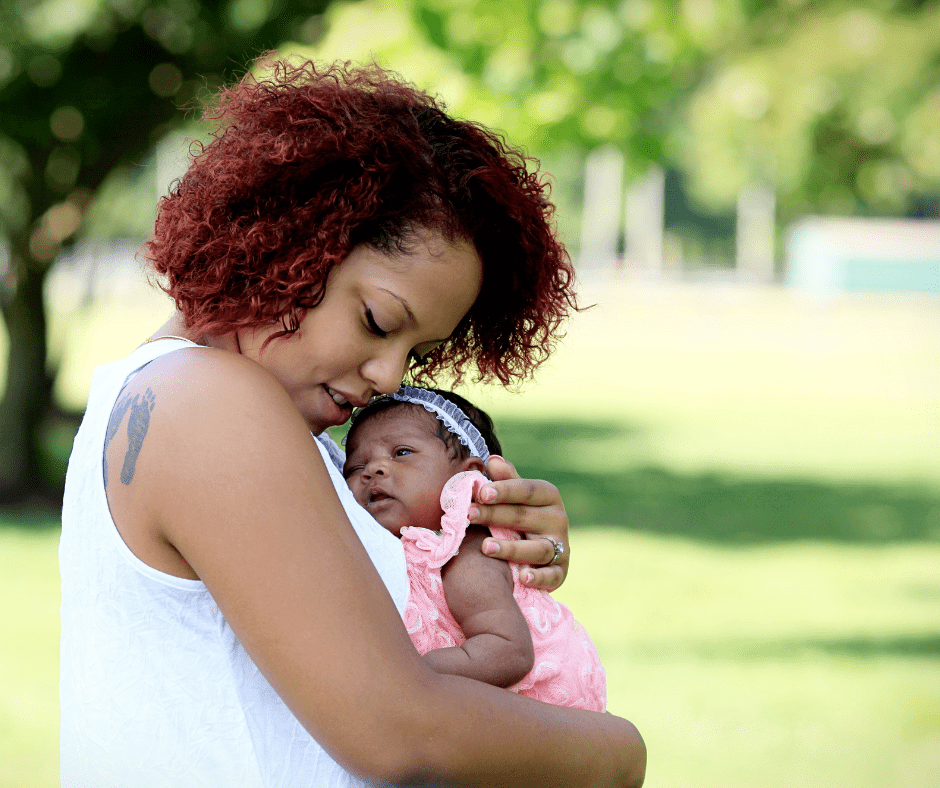 The Teen Infant Parenting Services (T.I.P.S.) program supports young, displaced mothers in search of support and safety. The program provides young mothers, ages 18-24, with resources to help them gain access to jobs, housing, and bright futures. T.I.P.S. Supervisor Andrea Dye-Farginson has led the program for more than 22 years and shared insight into the program and her favorite moments from her tenure. 
Q: How do mothers become a part of the program?
Andrea: Pregnant or parenting mothers, between the ages of 18-24, who reside in emergency shelters are recommended to our program. We evaluate each case to ensure they will be a good fit and benefit from our residential program. The program is completely voluntary and each mother can choose which resources she would like to receive. Each family is given their own furnished apartment for them to live comfortably and have direct access to the program supervisors and resources. The mothers can voluntarily stay in the program for two years. Our goal is for each mom to leave our program with a consistent stream of income and safe, affordable housing. 
Q: What kind of programming does T.I.P.S. provide? 
Andrea: T.I.P.S. provides women with information and tools they need to lead successful lives. Many young mothers don't have access to information to help them find jobs and affordable housing. We lead sessions that teach women interpersonal and life skills including financial literacy, home management, parenting skills, financial aid assistance and more!
Q: What inspires you to work with young mothers? 
Andrea: I love helping homeless young women gain access to a safe and clean environment for their families. It's a place where mothers can be united with their families. Our programs help families stay together by giving them the resources they need to create a safe environment for their children. 
Q: What is the biggest challenge young mothers face? How does T.I.P.S. address that need? 
Andrea: One of the biggest challenges young mothers face is finding and maintaining employment. Many of the ladies did not complete high school and don't have job training. Because of this, they have a hard time staying employed. Our program works with young mothers to teach them life skills including, but not limited to: resume writing, job-readiness skills and interview preparedness. 
Q: How do you encourage young mothers to keep pushing forward in the face of adversity?
Andrea: Many of the women that come into our program have low self-esteem and need affirmation and encouragement to know they can succeed. We assist them through the barriers they face by providing available resources, counseling and positive prompts. 
Q: How has the program adjusted to support the new needs of young mothers through the last twenty years? 
Andrea: In the most recent years, mental health has become an issue impacting more of our program participants. We encourage our mothers to seek professional help and receive the resources and care they need to heal and address their mental health concerns. 
Q: Do you have a favorite success story? 
Andrea: Our program has had many successes but Bianca's story is unforgettable. She entered our program at the young age of seventeen with her daughter. She was different. Many girls that enter our program struggle with confidence but Bianca was confident and passionate. She was a self-starter and was proactive about creating a plan to obtain her goals. Since leaving our program, she's obtained a job and a home with her husband and three children. She is an entrepreneur and owns an event planning company and event space. When I met Bianca, I knew she would be successful because of her confidence and her drive.
To learn more about our T.I.P.S. program, CLICK HERE or contact T.I.P.S. Supervisor Andrea Dye-Farginson at adfarginson@mchsmi.org. 
2019 BOMA Detroit Bike Build