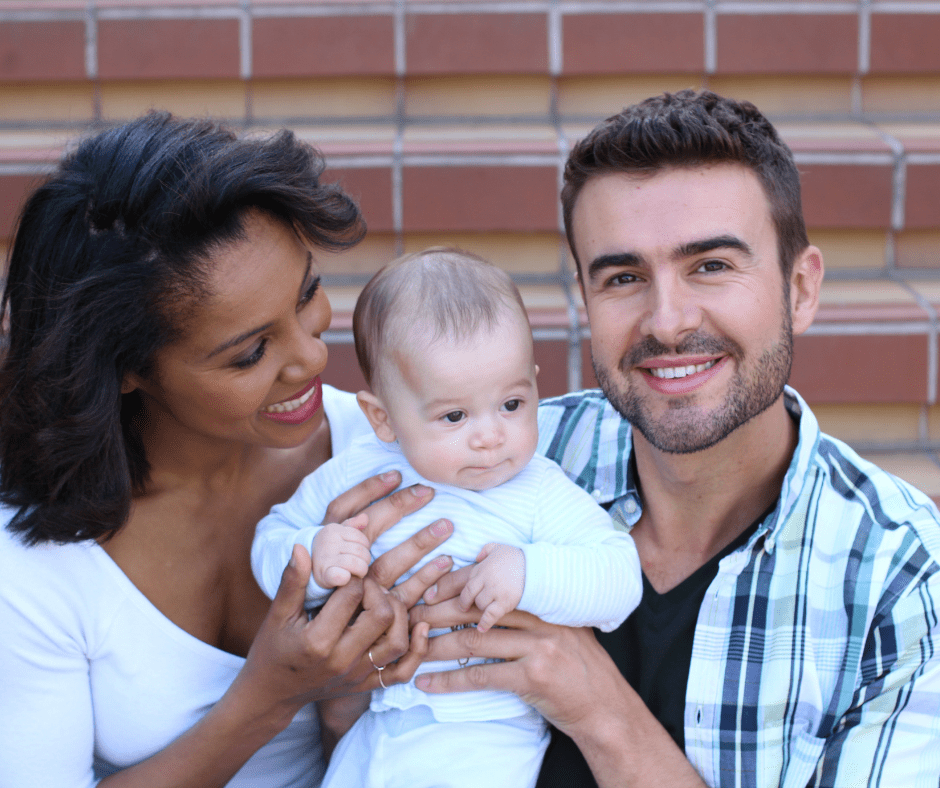 Resources To Help You Provide A Safe Environment For Your Infant
September is National Baby Safety Month. At MCHS, we provide services and resources to ensure families have a safer and brighter future. Infancy is a very crucial developmental stage in a child's life. As a foster parent, accepting an infant placement can be wonderful, yet overwhelming. MCHS is here to assist with resources to help provide a safe, healthy and happy environment for your baby. 
MCHS Detroit Resource Center
In April 2019, we opened the doors to our satellite office in the Durfee Innovation Society. Our Detroit office focuses on providing prevention and community programs. Additionally, our Detroit Resource Center is open and provides families with essential infant supplies at no cost. Families are encouraged to call ahead to speak with our prevention specialist to discuss needs and availability. With minimal paperwork and no limit to how many times a family can access our center, we are happy to assist families with access to vital infant resources. 
CLICK HERE to learn more about our Detroit Resource Center. 
Donors 
Becoming a licensed foster family through MCHS gives you access to our thousands of generous donors who are eager to help our foster children and families. Our donors continue to step up when asked to assist a family in big ways! Foster families who need assistance are encouraged to share with their caseworkers work internally to connect with donors. Our amazing community of donors have provided financial support, medication expenses, in-kind items both large and small (even mattresses!) to ensure foster families have the support they need to build stronger families. 
Early On & Infant Mental Health (IMH)
MCHS ensures all of our foster families with foster children from infancy to six years of age receive a referral to Early On/IMH to determine if they qualify for any additional services and support. The Early On/IMH programs are designed to help families find the social, health and educational services that will promote the development of the young child(ren) they care for. 
Nutrition Resources
Infant formula and food can be expensive! The average family will spend nearly $1,800 each year providing formula for one baby. There are resources available to help you supplement your income to provide nutritious options for your child(ren). 
WIC
WIC is a federally funded program through the US Department of Agriculture (USDA) providing supplemental nutrition services to low-income pregnant women and children under five years of age. WIC is a great resource for families who need financial assistance and want to learn how to provide safe and healthy meals to foster a healthy baby. 
 
Produce Boxes 
Becoming a licensed foster home at MCHS grants you access to resources secured through our community partnerships. We are proud to partner with The Eastern Market Partnership to provide our foster families with produce boxes filled with nutritious fruits and vegetables grown in Michigan. Each box differs from the last and gives families the produce they need to complete tasty and healthy meals. *This is a seasonal offering and will only continue while supplies last.
Clothing Resources 
As cute as baby clothing can be, it can also add up as infants experience rapid growth compared to adults!. There are resources available to foster families with infants looking for help with procuring infant clothing. 
Clothing Closets 
Foster Care Closets provide clothing, shoes, bed linens, safe infant equipment and more to children in foster care at no cost. Our Foster Care team can provide a full list of local organizations that offer this assistance. 
 
Clothing Allowances
For licensed foster families who take a child placement with little or no clothing, the State of Michigan will provide an initial clothing allowance to help foster parents purchase clothing. In addition, foster families receive a semi-annual clothing allowance in the spring and fall. At MCHS, our foster families can connect with their case worker at any time to request more assistance from MCHS and our amazing community of donors. 
To learn more about the resources we can provide, CLICK HERE or contact Juliana Rodriguez at jrodriguez@mchsmi.org.