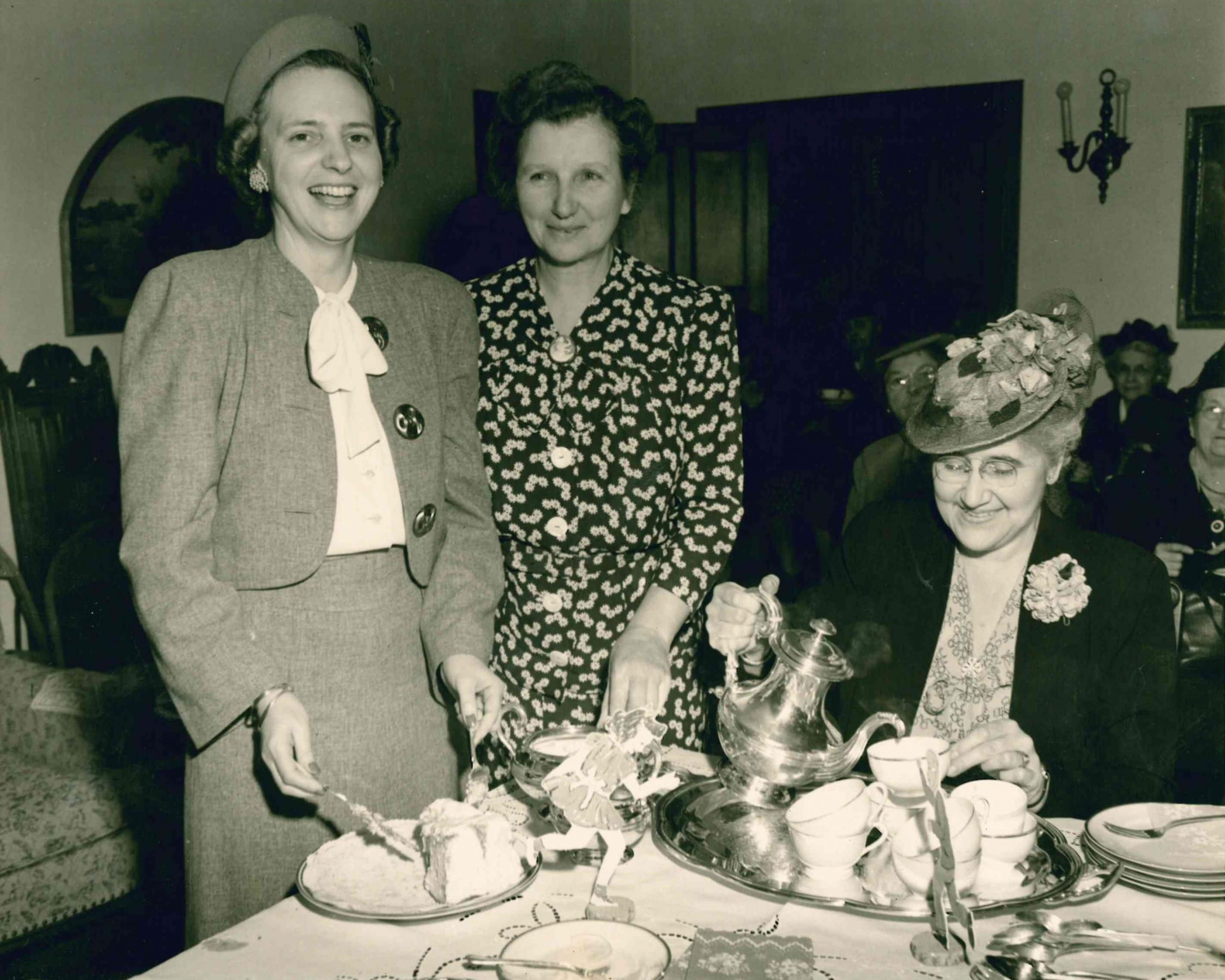 Since the founding of MCHS in 1917, women have been at the forefront of our history. MCHS was founded by two extraordinary women and over the next 103 years, women have helped carry out their vision and mission.
Methodist Children's Home Society was founded in 1917 when Detroit factories were busy producing material for the conflict in Europe. Many families moved into the metropolitan area from all over the country, leaving behind their extended families. When a disastrous influenza epidemic hit the city, children whose parents died were often left without friends or relatives to care for them. Many children were discovered by members of the Order of Deaconesses of the Methodist Church when making their rounds in the residential sections of Detroit's industrial areas.
Anna Kresge, wife of Sebastian Kresge of the S.S. Kresge stores, was concerned for the growing number of displaced children. Together, with Sophie Sprague, Superintendent of the Deaconess Home, and members of the Women's Home Missionary Society, Mrs. Kresge persuaded Presiding Bishop Theodore Henderson of the need for a haven for children without families and children receiving inadequate care in their own homes.
Mrs. Kresge and Mrs. Sprague purchased a small house in Highland Park and arranged care for ten children. In 1922, a larger home was built on a farm in what is now downtown Farmington. In 1922, Frances Knight was appointed director and the agency became a charter member of the Child Welfare League of America.
Ms. Knight envisioned a community designed to meet the social, emotional, academic, physical and spiritual needs of children. The basic concept of the director's plan called for small cottages, each housing seven boys and girls ages 4-12, living with house mothers and fathers in a family setting. In 1927, Mr. Kresge authorized a substantial grant from the newly established Kresge Foundation for the purchase of twenty-eight acres of land and the construction of the first buildings that would comprise Methodist Children's Home Society's "Children's Village" in Redford.
Behind the scenes, house mothers provided care and nurturing to the children living on campus. They played a vital role in caring for children and creating an environment of love, compassion and hope. House mothers looked after the children as a parent would, completing homework and teaching them the skills needed to be successful in the world.
It was the progressive initiatives of Anna Kresge, Sophie Sprague and Frances Knight that laid the strong foundation of Methodist Children's Home Society. Their will to lead an organization during a time when women were fighting for suffrage is inspiring, proving that women can thrive through adversity. Today, MCHS continues to have a strong presence of women in leadership and throughout its staff.